NEW! PS180 Celtic Cross Glencoe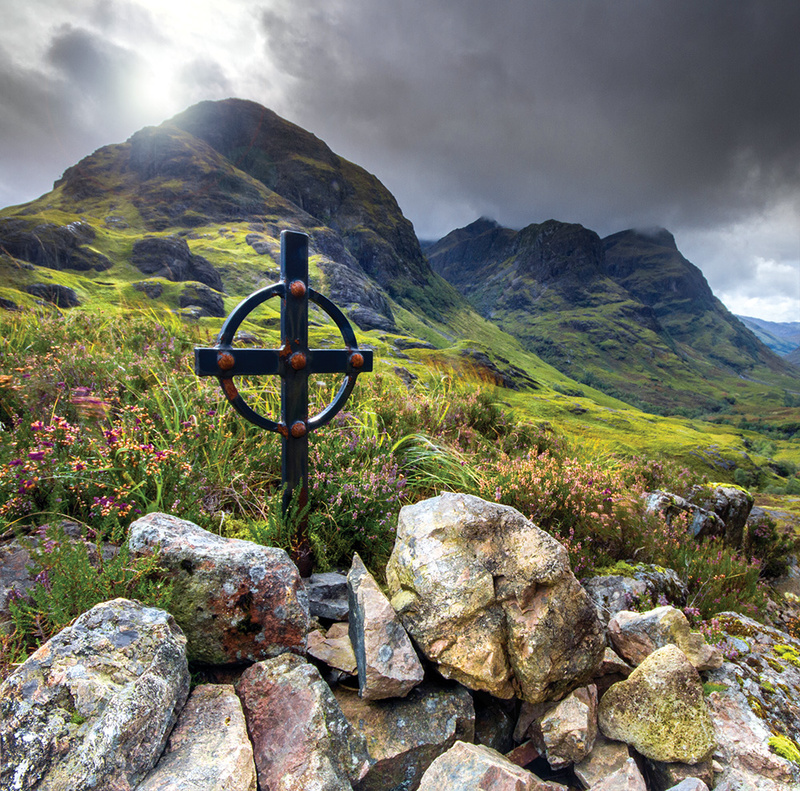 This iron Celtic Cross and cairn which sits just off the old Drover's road on the side of Glencoe valley is in memory Ralston Claud Muir, who died at the age of 32 after a short illness. He loved to climb in the glen (his ashes are here too) and he was a train driver on the west highland line.

All his friends still visit the cairn and have a wee dram with him.

The words above used to be marked on a plaque under the cross but has sadly been displaced.
"These are my Mountains and I have come home"