St Nectan's Knieve 2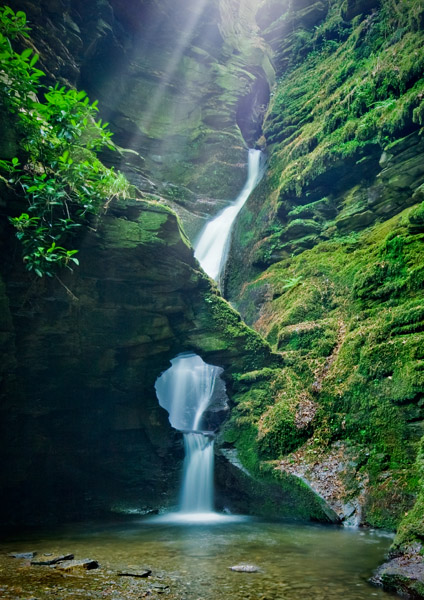 St Nectan's Glen :

"One of Cornwall's most sacred sites. St.Nectan's waterfall is in a designated Site of Special Scientific Interest (SSSI), it has been described as amongst the ten most important spiritual sites in the country.
A place of outstanding natural beauty. The magic and tranquillity of St Nectan's Kieve are unique. The Kieve is a potent symbol of Mother Earth.

An air of Celtic Mystery. The Kieve has been a place of reverence, worship and healing since pre-Christian times. It is a place of healing and spiritual regeneration.

A place of pilgrimage. People of many faiths have walked the ancient route to the waterfall to bathe in its mysterious and therapeutic atmosphere"
The enchanting waterfall at the top of St.Nectan's Glen, near Tintagel, North Cornwall.